Archive for the 'Radio Control' Category
Jun
4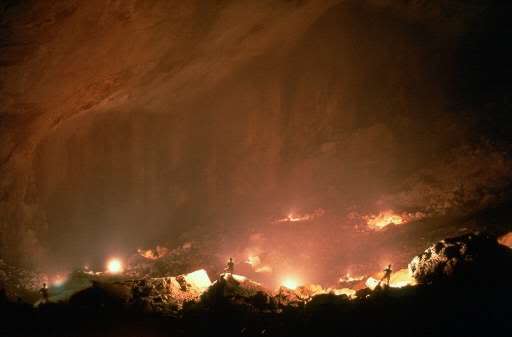 The Sarawak Chamber is the largest known underground chamber of its kind in the world. It is part of the 'Good Luck Cave' system which is located in Gunung Mulu National Park, in the Malaysian state of Sarawak on the island of Borneo.
The chamber is not yet fully explored, and roughly measures about 700m (2,300 feet) long, 400m (1,300 feet) wide and at least 70m (230 feet) high. To get a sense of how much space this is, imagine the amount of land you would need to park ten Boeing 747-400 aircraft in line.  That's a lot of space! The irregular shape of Sarawak Chamber would probably fit at least 30 more inside if the ground was flat, and the entrance was big enough… well, it's safe to say that I would have to be making a good number of assumptions indeed. In any event- It's BIG.
Feb
26
You're probably here because of a random search. Well, i'm no expert, but i've got some equipment, and i've been shooting for only a little while. I'm probably the perfect person to offer an objective point of view! I'm a newbie too. Just like you, but the only difference is that I have some gear, and you don't (yet).
Well, I want to help you. I want to help you save money, time, and frustration. So without further do, please allow me the opportunity to set you straight on a few things.
The equipment DOES NOT really matter!
Persistence and patience do matter, however.
Being creative and curious helps a lot.
Special effects are easy. Time consuming, but still… easy.
Connections help more than expensive lenses.
The explanation for each of these points continues after the break.
Aug
19
Shown here is the stock, electric-powered version of the Tamiya TLT-1 truck 'Rock Buster'.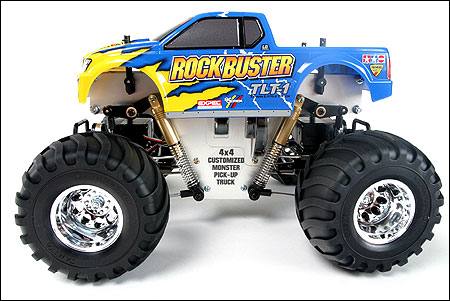 Construction updates can also be seen here at the full construction thread on scale4x4rc.us.
Overview
This project sort of started by accident. I was bored, waiting for raw materials for something else and decided to use what i had lying around.
What started off as a stock Tamiya Rock Buster TLT-1 1/18th scale electric monster truck is shaping up into an interesting, compact nitro-powered machine.
Jun
29
This is Mammoet, a six wheel drive, six wheel steering monster mutant truck.
It was built from a Tamiya Juggernaut 2 and TXT-1 truck kits, both of which were originally 4WD vehicles.
Sep
29
This is Tiamat, a six wheel drive, six wheel steering monster mutant truck.
It is based on the Tamiya Clod Buster platform, and originally started out as two trucks.
I built this truck in the fall of 2001, and it has been periodically upgraded ever since.
Lineage
Based on the timeless Tamiya Clod Buster monster truck kit which was incredibly popular when first released in 1988 and is still sold today (albeit as the 'Super' Clod Buster)
Powerplant
The truck is powered by three Hacker C50L brushless electric motors. They are more powerful and efficient compared to their more commonly available brushed motor counterparts.
Read the rest of this entry »