Mar
31
This article is part of the small but growing Index of Pancake Lenses!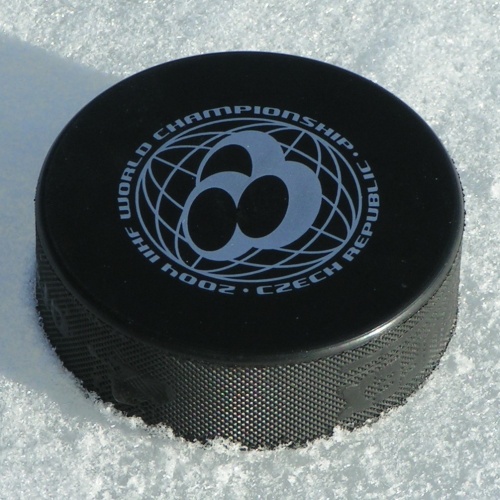 Specifications for the Hockey Puck


"Pancake Impostor"

Years Produced
1820 - Still in production
Street Price
US - $0.03 (In 1820)
• As of April 1, 1820
Lens Type
Special Effect
Available Mounts
• Not Applicable

Optical Construction
Opaque black rubber
• Solid, non-transparent type lens
Weather Sealing
Yes
Aperture Blades
0
Focus Type
Fixed focus or non-focusing
Image Stabilization
No
Min. Focus Distance
• 0.00m
• (0.00 inches)
Dimensions
• 76.0 x 25.0mm
• (2.99 x 0.98 inches)
Weight
• 170g
• (6.00 ounces)
Filter Size
72mm
Hood
No hood - Use a tuque instead
I'm not quite sure what to say about the aesthetics of this lens when mounted on a camera body. It looks intimidating, that's for sure. But perhaps by design, it also looks a bit confusing. More than once, I've had people say to me "your lens cap is still on, mate" when I use this lens in public.
This lens also has a bit of steep learning curve. The metering seems to be off when I use this lens, and it seems to be limited to one exposure setting. The lens flat out underexposes. I mean, it really, really underexposes. Every single shot seems to be quite a bit off and darker than it should be.
Some Reference Links to Chew On
2 Responses to 'Hockey Puck'
Leave a Reply