Archive for the 'php script kiddies' tag
Jun
29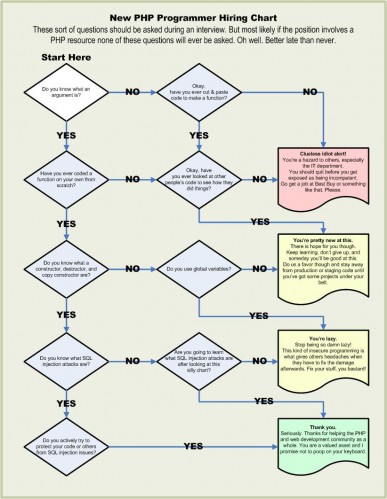 This topic comes up for me not necessarily as a rant, but as I was going through some old notes before tossing them away, and this issue came up. How much damage can an organization do to themselves by hiring discount, unqualified programming resources?
The answer: A hell of a lot.
If you own a small software development shop, do yourself a huge favor and keep reading.